Dear friend,
Our thoughts run our lives.
And whenever I let anxious thoughts run wild, they ruin my day. But it's hard to change those patterns. So I built the last version of Roadmap to help people overcome anxious thoughts AND have fun doing it.
It was simple. Swipe to find your anxious thought pattern and earn miles by answering encouraging prompts.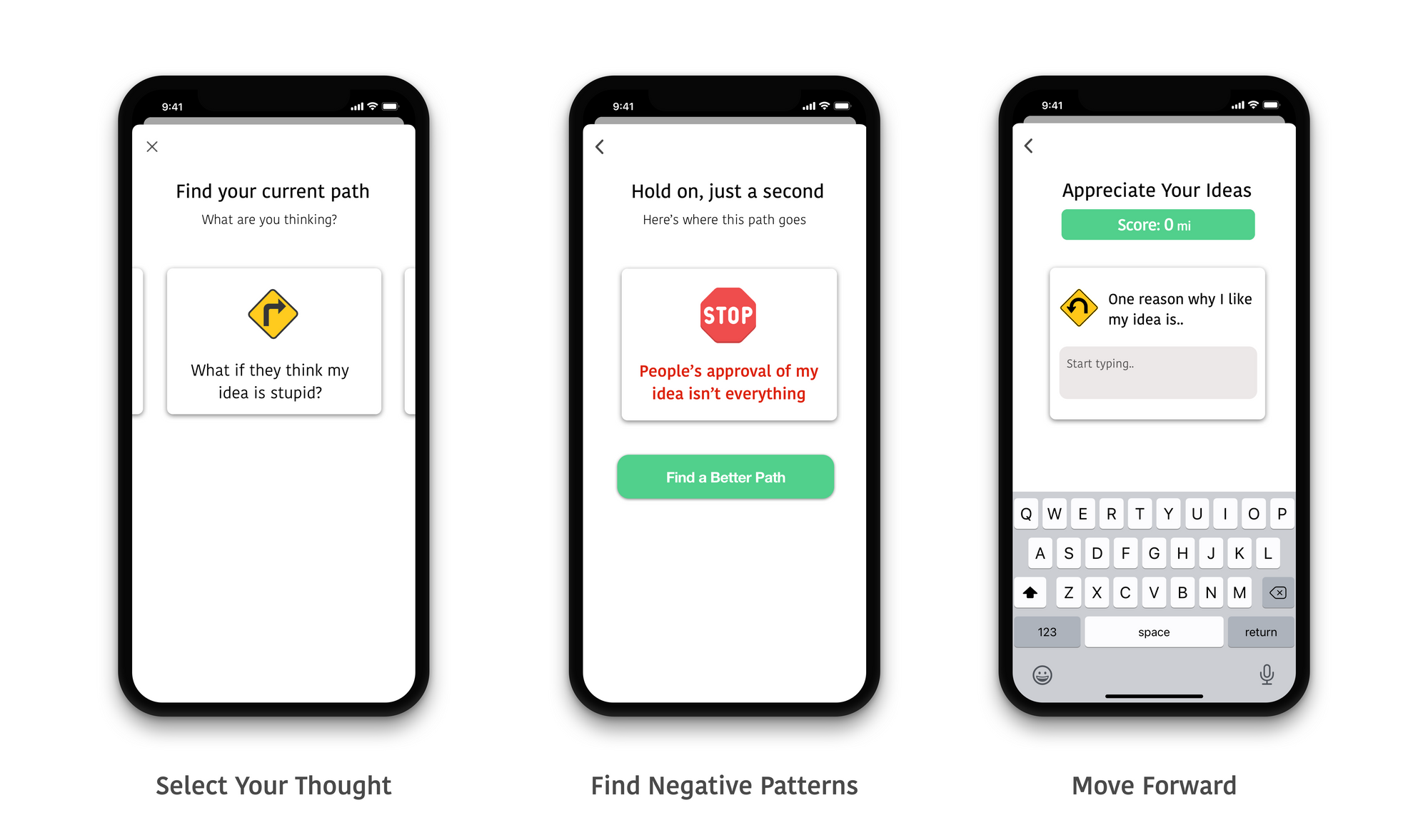 I launched the beta a month ago. The number one piece of feedback I received was: people wanted a wider selection of thoughts to choose from.
It turns out a list of eight thoughts is limiting for Social Anxiety. Who knew?
From now on, you'll be able to write in your own thoughts. And Roadmap will help overcome you those negative patterns. Not only does this provide more freedom, but it feels good to get thoughts out of our head!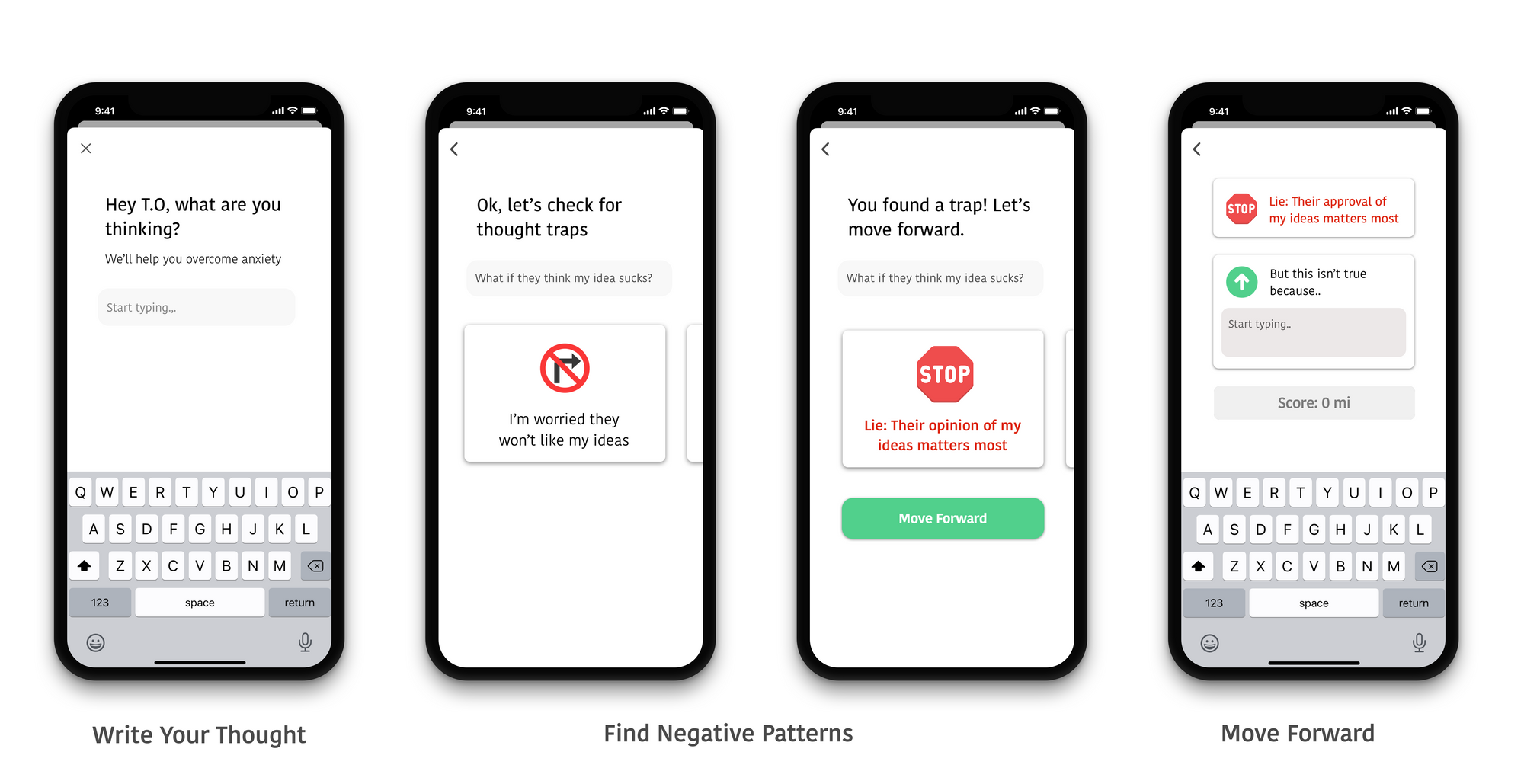 I've been playing around with it myself and I can't wait to see how you use it to overcome Social Anxiety.
Special thanks to McKayla, Kayla, and Austin for their detailed feedback. And big hearts to my fiancée for editing this.
If you'd like to be part of the beta, drop me a line at teeoh@roadmaptogrow.com
Love,
-T.O